We help our clients Get Back to Life
Mission
Back to Life Physical Therapy and Coaching Services is a patient-focused, one-on-one, personalized physical therapy experience, providing treatment via customized telehealth sessions or directly to clients in their home. My pain management series includes educational topics not typically covered in a busy outpatient physical therapy setting. This knowledge will equip patients with tools for lasting lifestyle change specifically related to managing their pain. Through my coaching services, I take clients on a personal journey to discover how to move past their circumstances and change their perspective, empowering them with the tools they need to get Back to Life!
Vision
Utilizing over twenty-five years of experience in outpatient physical therapy, I provide a unique approach to painmanagement and coaching. By moving outside the medical model, I am better positioned to empower my clients to move beyond their pain or dysfunction by identifying barriers to lifestyle change and providing accountability toward achieving their goals for a happier, healthier lifestyle.
Purpose
Sharing my knowledge and expertise to bring healing and work-life balance to my clients and patients. Restoring hope through the fact that life is not defined by our situations, but by how we respond to the challenges they bring. Changing lives and growing personally through a compassionate mindset for my clients and my community.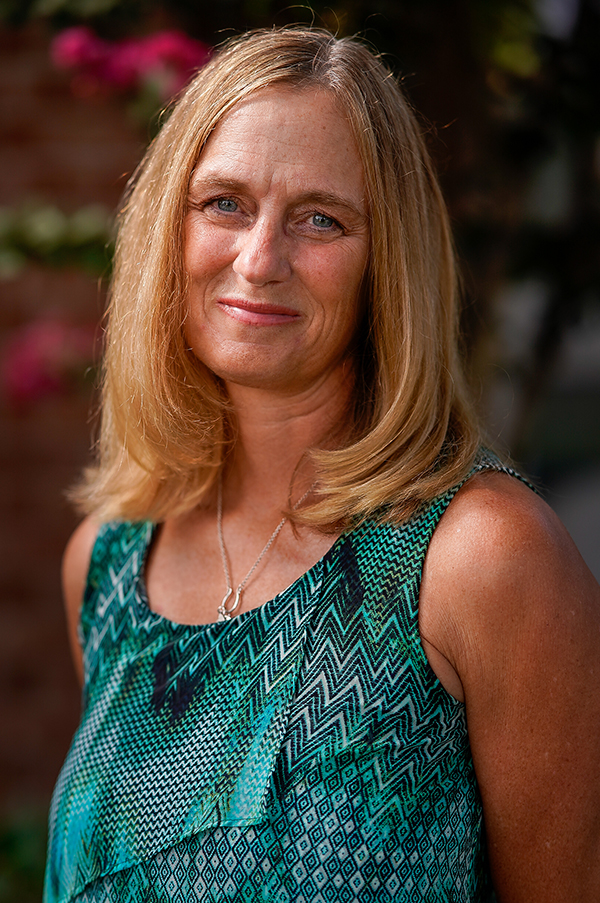 About Lorri
Meet Lorri Simon
I'm Lorri Simon, PT, a spine, pelvic health, and pain management specialist. I have practiced physical therapy for over twenty-five years in the traditional outpatient orthopedic clinical setting, helping countless patients learn to control the pain associated with chronic neck, back and pelvic pain diagnoses. As I branch out as an entrepreneur and CEO of Back to Life Physical Therapy and Coaching Services, I am excited to provide my Physical Therapy services in both a concierge (at home) and telehealth (virtual) practice. Early in my career, I specialized in spine and chronic pain patients. My skills and expertise grew when I earned my manual therapy certification through the Institute of Physical Art. I love the challenge of treating complex patients, and as a result, I grew a following of patients with autoimmune disorders, Ehlers Danlo's Syndrome, scoliosis, complex surgeries, nerve entrapments, and other chronic pain syndromes. I then gained education and experience in pelvic health, which allowed me to treat both men and women with pelvic pain. These experiences led me to create a Pain Management Series addressing six specific areas affecting pain. I believe knowledge is power, and these modules provide a framework to empower my clients to live the lifestyle they desire. My life has been defined by being a servant leader. I volunteer at church. My husband and I raised two amazing boys. I was a soccer mom, a swim mom, and a theater mom. I managed clinics, grew my skills, and helped thousands of patients over the years. These experiences allowed me to step out in faith to find my path to personal fulfillment. After 20+ years in practice I began reflecting on the gap between physical therapy and lifestyle change. My pain management coaching model provides the framework for that missing piece. It allows me to utilize all my gifts and talents to identify the barriers to lifestyle change in my patients (or clients) and establish the long-term solutions for chronic pain. I bring my expertise directly to you, providing a patient-focused experience tailored to your specific needs. Through this comprehensive approach, I offer the tools and accountability you need to control your pain and get Back to Life!
Learning to schedule and prioritize my healthy habits helped me build strength and stay active with less pain. K Furgeson

After completing the program, I do feel equipped to know how to modify my lifestyle to avoid or significantly decrease any pain that arises.
Lorri's expertise and guidance prepared me to ask the right questions to my surgeon and likely saved me from a course of treatment that would not have delivered optimal results. Above all, she makes her client's well-being and healing her priority. I'm so grateful to have found her.
Lorri Simon is the best physical therapist we have ever worked with! My 14-year-old daughter has a herniated disc in her lumbar spine from competitive gymnastics. Lorri treated her and was able to keep her competing throughout the season. She is knowledgeable, kind, and caring. She goes above and beyond for her patients! The concierge treatment is a game-changer, and we are so happy we found her.
Homepage 1